Rocket Fund - 2 Days Left!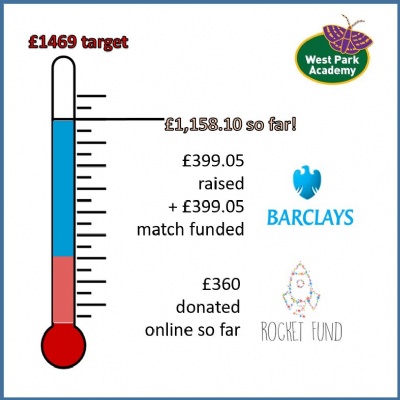 Stomp Rocket Challenge Day - We raised £399.05 on the day which Barclays will match fund!
We would like to say a huge thank you to everyone who donated for the Stomp Rocket Challenge. The children thoroughly enjoyed the activity and it was great to see so many positive messages about anti bullying being shared across the school.
On the day we raised £399.05 which will be matched funded by Barclays giving a massive £798.10 boost to our fundraiser. Thank you to Barclays for being able to support West Park Academy.
We are getting really close to our target of £1469! If anyone would like to donate further or see the progress of our campaign please visit the donation page here.