E-Safety Parent Sessions - UPDATE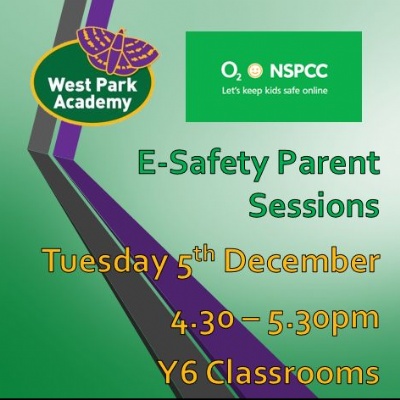 West Park Academy are welcoming the NSPCC to deliver a session on E-Safety for parents. The session is all about raising awareness and helping you to keep your child safe online.
The session will take place on Tuesday 5th December between 4.30 and 5.30pm.
UPDATE - We can now offer limited childcare for the session. Please use the signup form to indicate if you need childcare.
You can access the form here.