Fitness Tracker Ideas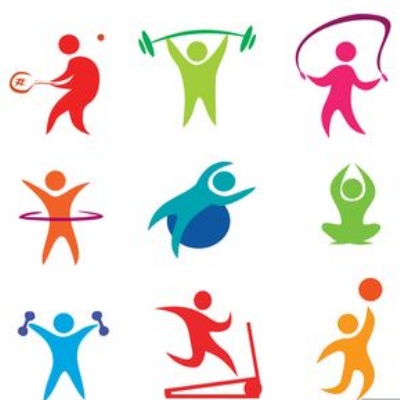 Here are some ideas that have been passed on from some of our children to get your fitness tracker off to a flying start - you could work through each one on a different day:
Create your own assault course using anything you have around the house or in the garden.
How many star jumps can you do in a minute? Then try to beat your personal best - make it a competition with members of your family.
Step ups using your stairs - can you google to find the height of a building or hill then try to achieve that through your steps?
Trampoline fun - how high can you bounce? Can you put your favourite song on and challenge yourself to bounce until the end?
Create your own mini dance piece or wake and shake work out - don't forget your starting and finishing positions.
Hiit sessions are great with Joe Wicks but I wonder if you could create your own using his ideas - get the family to join in!
Shoot the hoop - or shots on goal. You could use jumpers as goal posts or use a spare bucket or basin rather than a hoop to shoot into if you don't have posts.
Under/over relay. Get your family in a line, pass the ball over your head then run to the back, the next person passes it through their legs and runs to the back and so on - see how far you can travel as a team in 1 minute.
Leap frog relay - see how far you and your partner can travel in 1 minute or more!!
Please let us know how you get on with any activities you choose to do and keep filling out that tracker so we can see what you've all been up to.
Keep moving!
Mrs Black
Contact c.black@westparkacademy.org.uk to share, or your parents can comment on the Facebook link to our fitness tracker.