Mrs Hirst's Challenge 4
Hello all,
Today I was feeling a bit down- it is really not the same without you all back here. So I ate some chocolate but that didn't really help at all. I then went to look at our growing chain of stones and that made me smile as they are so colourful and have been growing over the last couple of days as more and more people join in.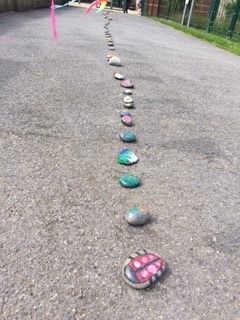 Then I saw the new sign for our garden that Mrs Thirlway's daughter painted for us,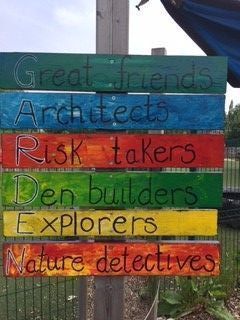 Again so colourful and so kind of her to do that for us. So your challenge today is to make someone smile and if you can let me know who you made smile and how.
Thank you,
Mrs Hirst
If you want to see some of the entries from past challenges, check out our gallery!
Mrs Hirst's Daily Challenges