Marvellous Me Update / Contacting Teachers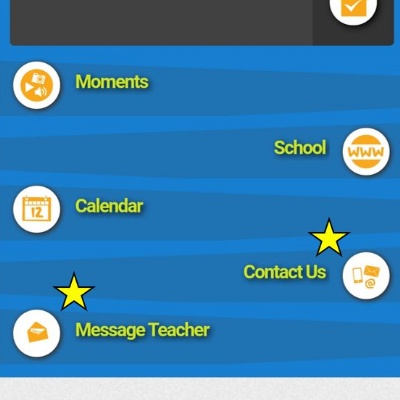 We have added a few extra buttons to Marvellous Me to help you keep in contact with the school office and class teachers during the current school closure. Staff will endeavour to reply to messages as soon as possible but please be mindful of contacting teachers on evenings and weekends.
You can see the two extra buttons when you log into Marvellous Me.