Updated Guidance Letter to Parents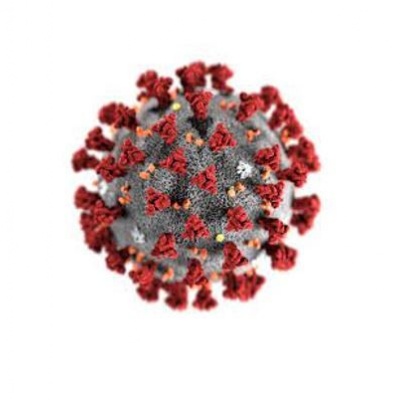 2nd January 2022
Dear Parents and Carers,
I hope you have had a wonderful Christmas, had time to spend together with your loved ones and have had the opportunity to relax.
As we look forward to the new term it seems in many ways we are starting 2022 the same as we started 2021, and that can leave us feeling a little defeated about the ongoing challenges we face but we are a strong community who are there for each other and this makes a huge difference. Spring is around the corner, the days are lengthening and when looking back to the last two disrupted years we have come so far.
Over the weekend the Government sent through updated guidance for schools on their response to COVID-19 and I would like to share this with you here.
Testing for Staff
All staff are requested to take a LFD (Lateral Flow Device) test at least twice a week (Mondays and Thursdays) and all have been asked to do so before their return to school for the training day on Tuesday. This also now includes any staff who have tested positive within the last 90 days. The results are shared with the NHS and school.
Changes to Isolation Period
The Government announced that the self-isolation period has been reduced from 10 days to 7 days providing the individual is negative on 2 consecutive LFD's. An LFD test can now be taken on day 6 (it must not be taken any earlier) and 24 hours later on day 7. If both results are negative then the child/adult may return to school on day 8 provided they do not have a high temperature. If the individual does not receive negative results, they must isolate for the full 10 day period and if an individual is unable to test for any reason, they too must continue to isolate for the 10 days. This applies to staff and children.
Daily Testing and Close Contacts
People who are fully vaccinated, or children and young people aged between 5 and 18 years and 6 months, identified as a close contact of someone with COVID-19, should take an LFD test every day for seven days and continue to attend their setting as normal, unless they have a positive test result or develop symptoms at any time.
Children under 5 are not being advised to take part in daily testing of close contacts. If a child under 5 is a contact of a confirmed case, they are not required to self-isolate and should not start daily testing. Anyone who lives in the same household as someone with COVID-19 should limit their contact with anyone who is at higher risk of severe illness if infected with COVID-19, and arrange to take a PCR test as soon as possible (this does include children under the age of 5 years). They can continue to attend an education or childcare setting while awaiting their results.
If any individual displays flu-like symptoms, headache or a temperature we will be requesting that they book a PCR test and remain at home until they are well.
Face Coverings
Whilst not mandatory, we are politely requesting that parents/ carers wear face coverings at pick up and drop off as these are times of high volumes of people. Staff will also be required to wear face coverings at this time and in all communal areas within the school.
Contingency Planning
We are doing all we can to ensure that not only school remains open but it runs as normally as possible for the children within it. In the light of high rates of Covid-19 we are aware that this may affect some routines and or staffing and we will need to keep reviewing our operational plan and be flexible with our approach.
Occasionally when there are a number of individuals within a year group testing positive (10% +) we have to take measures to try and reduce the number of contacts within school. This may result in a class or year group returning to a consistent group where mixing with their peers is reduced at lunchtimes and breaks. When this happens parents/carers will be notified as soon as possible by text. This will only happen for as long as is necessary and will be kept under review and be determined by the number of cases within the class/year group.
When staff are absent we will do whatever we can to maintain continuity by utilising wherever possible existing staff who are familiar to the children. This is particularly important for our SEND and youngest pupils.
If we need to use supply staff we try to ensure that they have worked in our school before and are familiar with our routines and are able to offer teaching of a high standard.
Where workforce issues arise, due to unavailability of supply, we may have to use staff more flexibly where required to ensure classes remain open. Where pupils do not need to be kept in consistent groups, we may have to consider combining classes.
Closing classes remains a last resort.
Remote Education
Where there is a need for remote education, when a child has tested positive and is isolating but is not unwell, their class teacher will be uploading work onto Microsoft TEAMs or Tapestry in the case of Reception pupils. This will mirror as much as possible the work that is ongoing in class so when they return they are able to join back in. Children will receive regular feedback on all work uploaded. We will be ensuring that all children have their logins and remind them how to access the learning platform. Any parents who require devices for their children, technical or pastoral support should not hesitate to get in contact.
I thank you for taking the time to read this. We are all, I am sure look forward to a time when this guidance is no longer necessary, In the meantime I thank you for your support and patience. I very much look forward to welcoming you all back at the start of term and would like to take this opportunity to wish you a very Happy New Year.
Kind regards,
Mrs Hirst