Opal Newsletter March 2022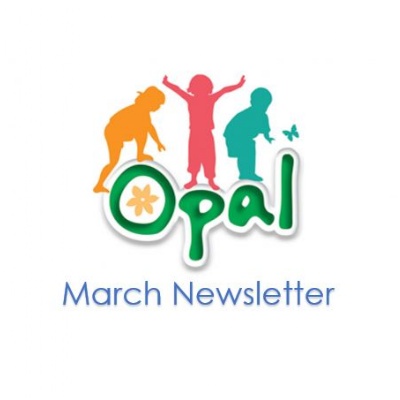 Since starting the OPAL programme, it has definitely been a journey! Although it has not been easy, we have seen so many benefits of improving play at West Park Academy and believe now, it is more important than ever. Read all about it here...
We started in 2020 and suddenly had Covid to battle with. The seasons have given us many ups and downs, as well as a few storms along the way.
Here are some of our achievements so far…
We have welly racks and salopettes for most children meaning wet playtimes have reduced dramatically and children are encouraged to be outdoors in all weather. We now celebrate mud!
We have a great wheel area so children can enjoy using scooters, skateboards and bikes.
Tyres and pallets offer inspire creativity, support teamwork and improve gross motor skills.
The children love our new pallet structures in the Wilderness area and have lots of fun making dens using the sticks, pallets, planks and more!
What we need
In order to sustain and improve our fantastic play experiences, we need to replenish resources regularly.
We are currently asking for donations of small world toys which can help your child's imagination to grow. E.g. dolls house, dinosaurs, figures, cars, dolls etc.
If you have any, please bring to the office.

Thank you for your support.
Miss Pattison 😊