A Letter from Peter Gibson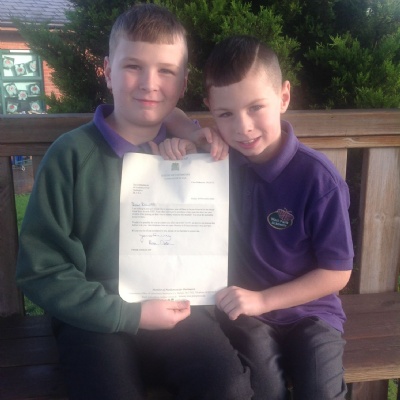 We have had some children in school who have been nominated for the Green Heart Hero Awards 2023 by Darlington's MP, Peter Gibson.
Ollie and Lewy Braybrook have been nominated for this award because of their litter picking they do on the way to school each morning.
Peter Gibson has written to the boys acknowledging them of their nomination, which is a fantastic achievement.