STEM Club video call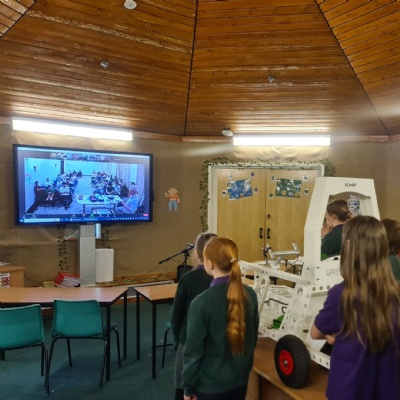 On Tuesday 2nd March the STEM club children took part in a video call with an orphanage in Uzbekistan. They were celebrating the arrival of their electric race car, the same car that we are building in STEM club!
We would like to say a huge thanks to everyone involved in this project from including the staff, translators, volunteers and of course, all the children too!