Education Village Transition
Dear Parent/Carer
We are looking forward to welcoming you and your child as part of Haughton Academy. In following on from Mrs Gill's initial letter of introduction, I would like to take this opportunity to introduce myself and to explain our transition process. I co-ordinate the process and am supported by a brilliant Transition Team. Mrs Ablewhite (dablewhite@educationvillage.org.uk), SENDCO, and her team of specialist SEND staff also play a large role in supporting the transition of pupils with SEND.
We work closely with our feeder primaries to ensure the smoothest possible transition for your child. A member of our Transition Team will be visiting every feeder primary to talk to the Year 6 pupils about Haughton Academy and to answer any questions they may have. This communication is ongoing and primary staff can contact me at any time with any further questions and queries from the pupils.
We are very much looking forward to meeting you and developing a positive relationship with you in order to make certain that your child is happy here and that they reach their true potential and thrive as a valued member of our community. I understand that this can be an anxious, as well as an exciting time, for the whole family, so I include some initial dates for your diary to help you plan ahead.
Wednesday 14th June 2023 from 5pm (presentation in hall at 6pm) – Year 6 Parents' Evening
for Group 1 Parents (Northwood Primary, Springfield Academy, Whinfield Primary)
Thursday 15th June 2023 from 5pm (presentation in hall at 6pm) – Year 6 Parents' Evening
for Group 2 Parents (For pupils attending all other primary schools).
At these evenings, you will have the opportunity to meet Mrs Gill (Principal), Mr Dickson (Deputy Headteacher -Pastoral), Mrs Ablewhite (SENDCO) and her SEND team, myself (Transition Co-ordinator) and other key members of the Transition Team, including Mr Cooper, who will be Head of Year 7 in September. The evenings are an opportunity for the sharing of information, including your child's tutor group, and will last approximately one hour. Please arrive ready to be in the Performance Hall for a 6pm start. Year 6 children and siblings are of course welcome.
You may also wish to allow time beforehand to purchase items of academy uniform. Please note, you will not be able to do this after 6pm. Elizabeth's Embroidery will be present on both nights from 5pm.
The transition process starts with the collection of essential information from you. This helps us to have all of our records in place before your child arrives. To assist us in this process, please complete the following forms enclosed in the folder of the prospectus and return before Monday 1st May 2023 (please note, booklets received after this date will not be able to be used to inform tutor groups):
Data Collection Sheet

Free School Meals form if required

Home School Partnership

Year 6 Transition Booklet with vital information about siblings already at Haughton and friendship groups etc

Internet Permission

Photo Consent form

Educational/Rec Visits Parental consent Form

Biometric Cashless consent form
Future Dates for Your Diary
Wednesday 28th June 2023 and Thursday 29th June 2023 – Transition Days
Pupils should be at the front of school for 8.50am where their form tutors will meet them on both days. They will be escorted to their tutor room by their form tutors and assigned prefects. Wednesday 28th June will finish at 2.00pm and Thursday 29th June will finish at 2.45pm.
Your child will spend the transition days getting to know the staff, the building and each other! A copy of the timetable for the 2 days will be given out at the Year 6 Parents' Evenings.
Your child will need to wear their primary school PE kit on both of the transition days. They will be having PE on one of the days.
School lunch will be provided for all pupils free of charge, or if you would prefer, your child can bring a packed lunch. No cash will be needed.
We look forward to a long and successful partnership with you. If you have any further queries, please do not hesitate to contact me at the above telephone number or by email to
fcampbell@educationvillage.org.uk
Yours faithfully,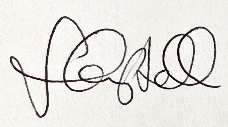 Mrs F Campbell
Assistant Headteacher (Transition Co-ordinator)
Please see information below. There is more information on Education Village website. www.educationvillage.org.uk