Twitch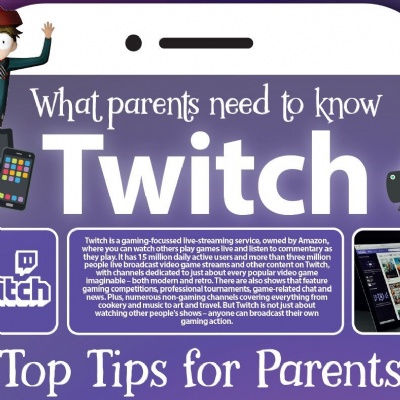 Across Darlington it has been noticed that Twitch is becoming increasingly popular with primary aged children. Twitch has a minimum age limit of 13+ and there are concerns over the content users may broadcast. There is some general information about Twitch below and at the bottom there is also a handy parents guide you can download.
Twitch – is a live video streaming service for video gamers to stream live footage of themselves playing video games. Viewers watching your stream can type live comments about your stream as you play.
As of May 2018, it had 2.2 million broadcasters monthly and 15 million daily active users, with around a million average concurrent users.
To sign up for Twitch you must be aged 13+ and Twitch states on its website that The Twitch Services are not available to persons under the age of 13. If you are between the ages of 13 and 18, you may only use the Twitch Services under the supervision of a parent or legal guardian who agrees to be bound by these Terms of Service.
The typical Twitch user is male and aged between 18 and 34 years of age.