Curriculum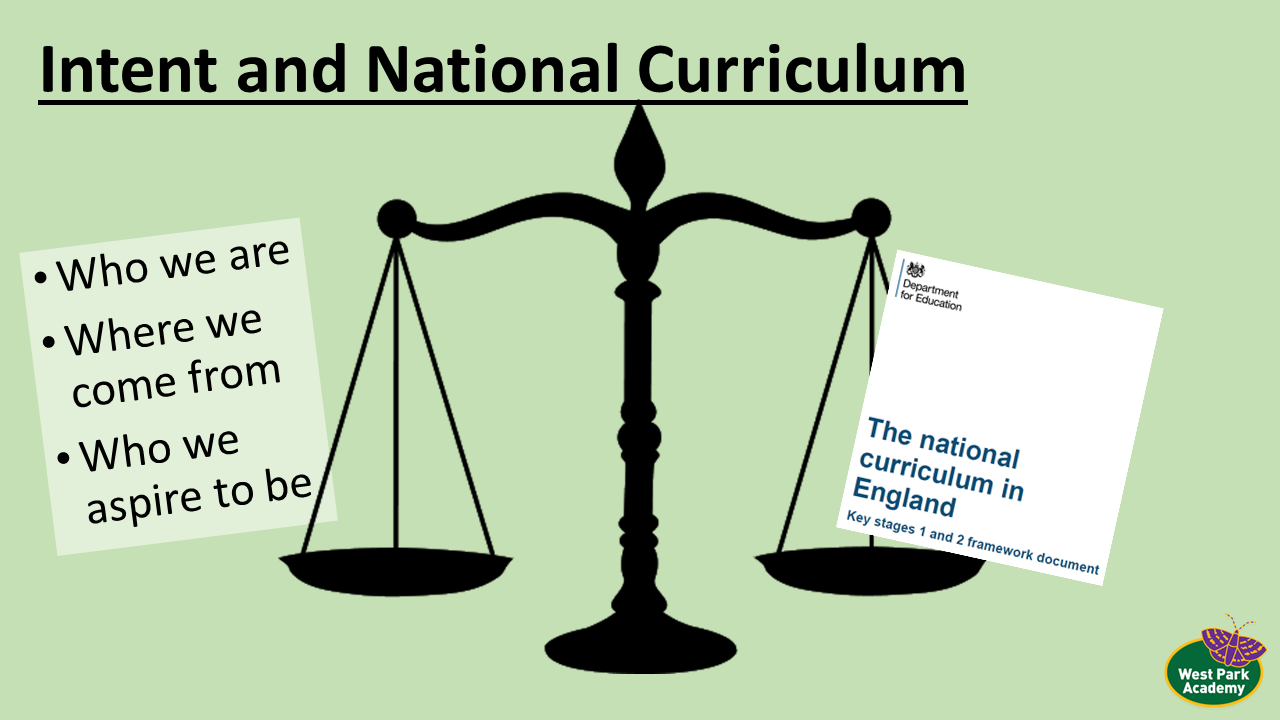 "The touchstone of an excellent curriculum is that it instils in children a love of learning for its own sake."

- Sir Jim Rose
At West Park Academy we are passionate about developing children as effective, life-long learners, fully equipped to deal with the challenges of the future and flourish. Our curriculum has been designed to instil in our children a love of learning through developing the confidence to question, the understanding to apply and the self-belief to thrive; providing a range of opportunities to participate and excel within and beyond the school day. The Academy's focus on curriculum development is always designed to ensure coverage and progression.
Our Curriculum Legacy
Throughout our curriculum, we explore the theme of legacy.
We look closely at how our own lives have been shaped by the people of the past and the place where we live.
We develop the dispositions we need to flourish, both now and, in the future, and we consider what our own legacy will be both within our locality and impact on the wider world.
Take a look at individual subject pages for the knowledge and skills children will acquire in each year group.