ELSA Support
What is an ELSA?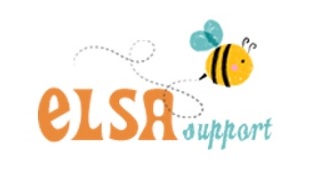 An ELSA is an Emotional Literacy Support Assistant, a specialist teaching assistant with a wealth of experience of working with children. ELSAs are trained and regularly supervised by an Educational Psychologist.
An ELSA is a warm and caring person who wants to help your child feel happy in school and to reach their potential educationally.
Their aim is to build your child's emotional development and help them cope with life's challenges. The ELSA will help your child to find solutions to any problems they may have.
At West Park Academy, we currently have two trained ELSAs - Mrs Johnson and Mrs Broom with a further two ELSAs currently undergoing training - Mrs Siddique and Mrs Bainbridge.
Please talk to an ELSA in school if you have any concerns about your child. There are many ways you can talk to your child using the prompts below.
Grieving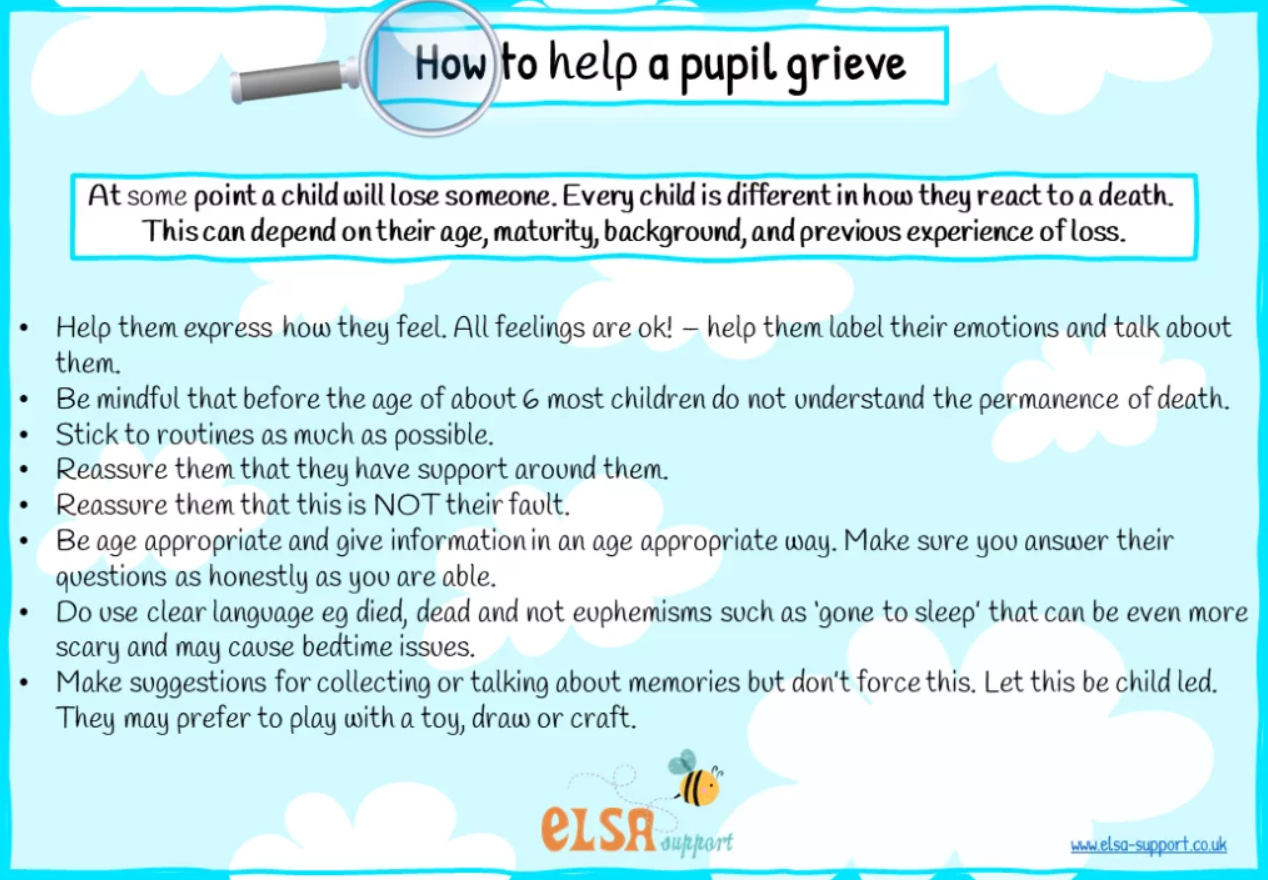 Routines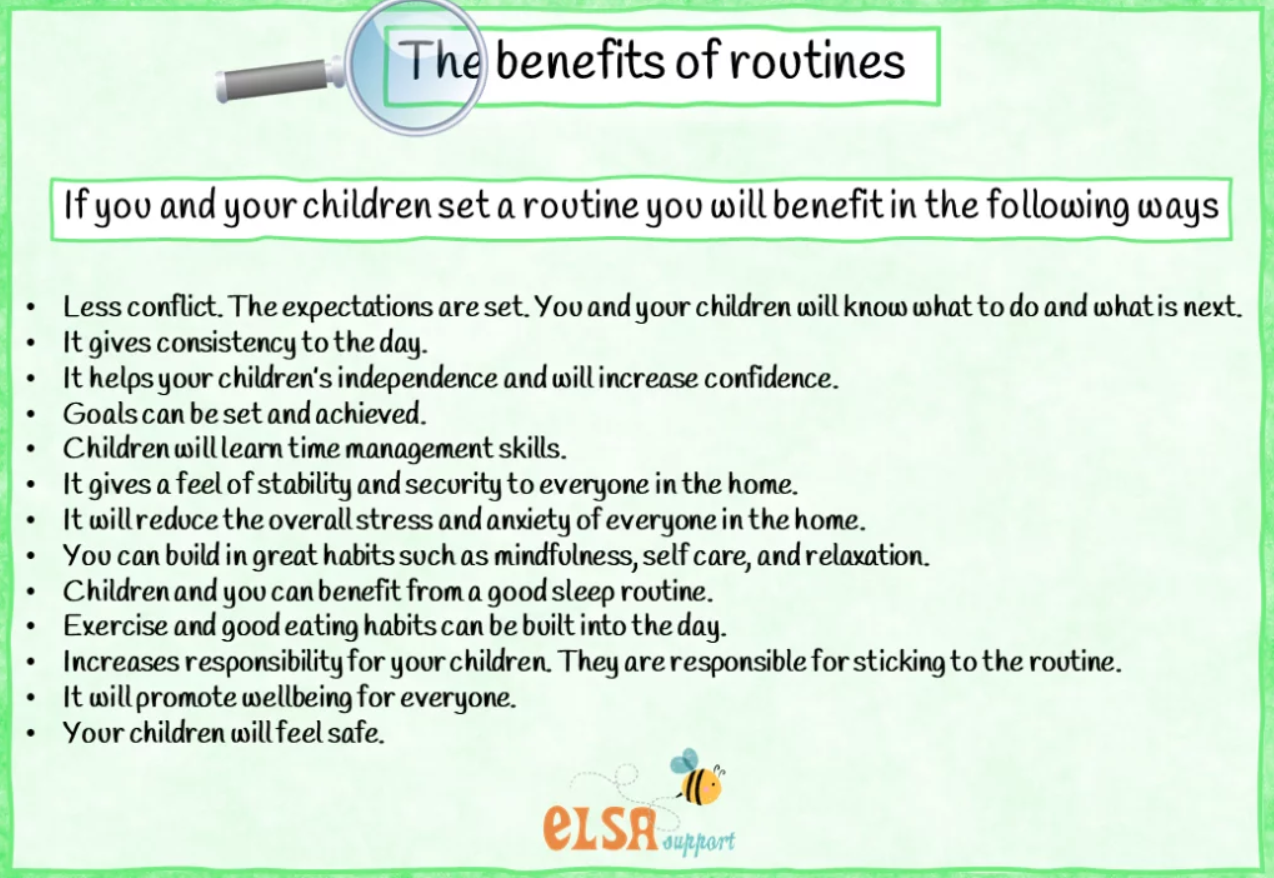 Low Mood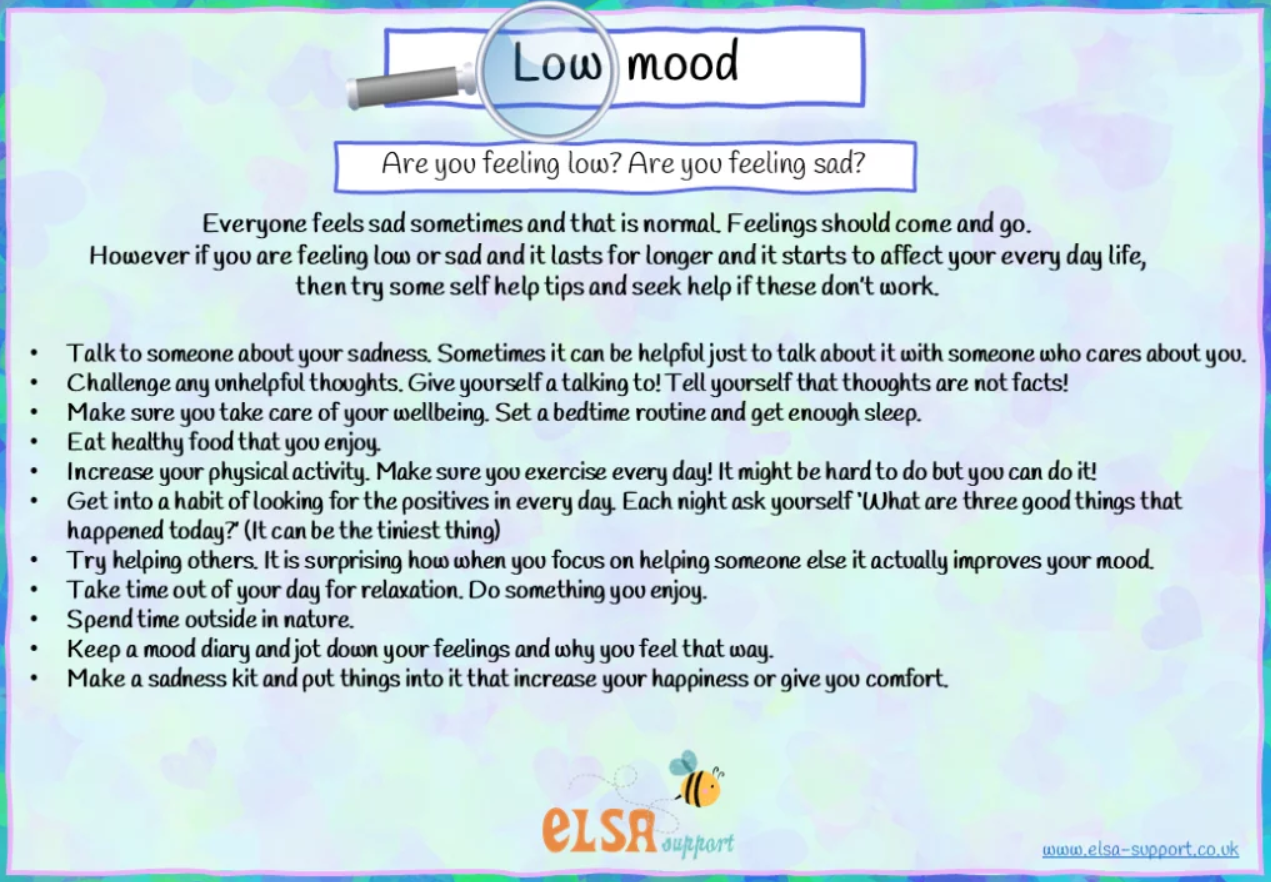 Self Esteem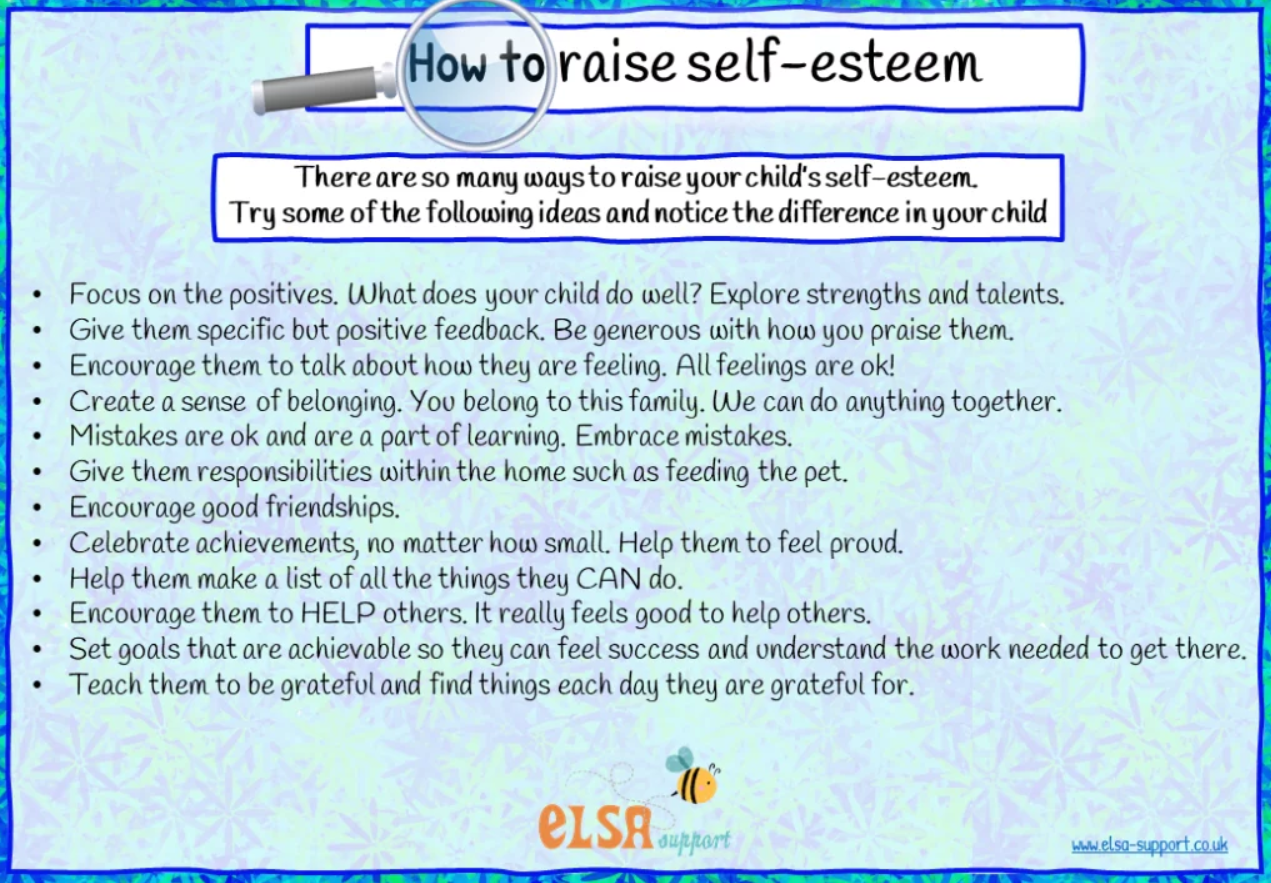 Expressing yourself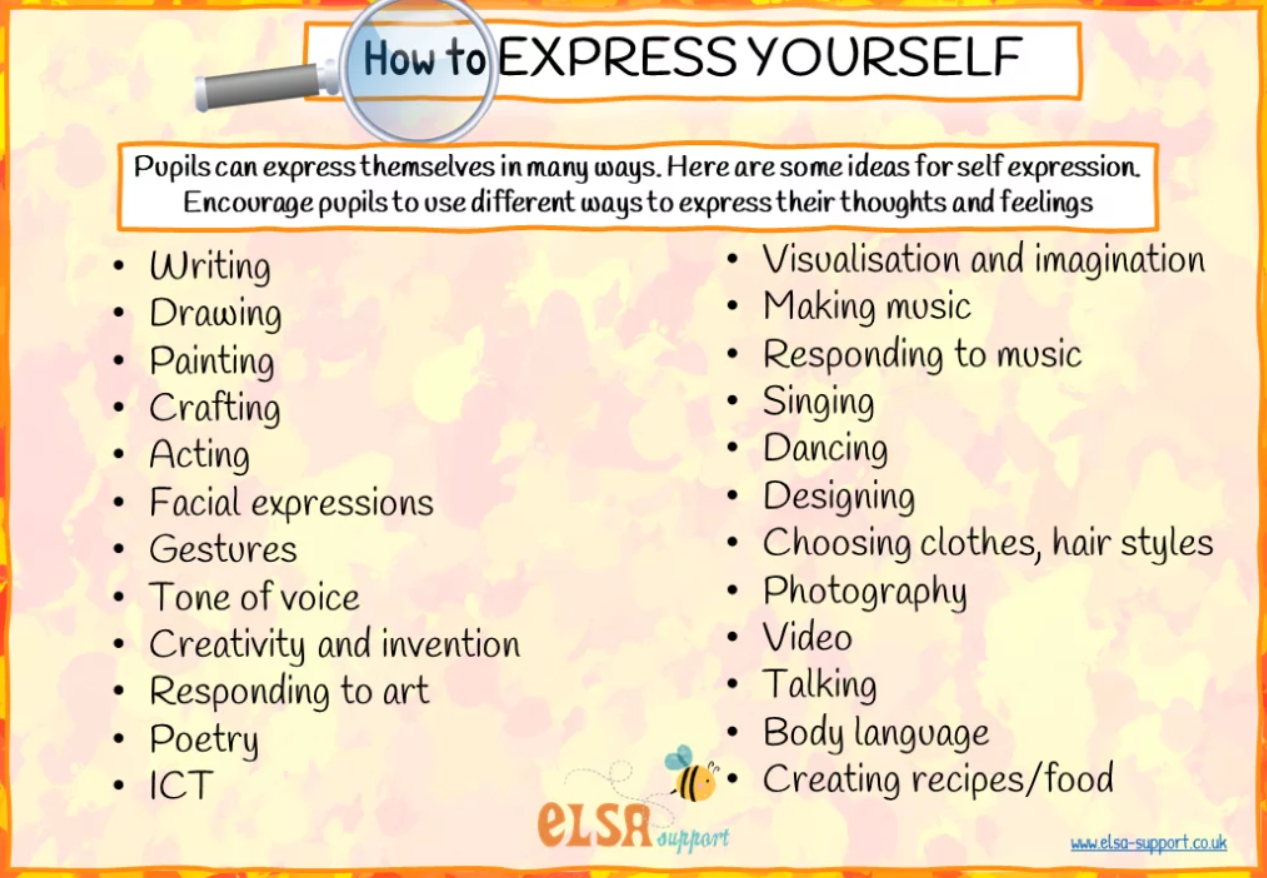 You can download copies of the images above by clicking the links below.
ELSA Support resources will be continually added to this page. Please check later or ask an ELSA staff member for more information.