Family Learning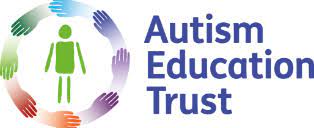 This year, we are very excited to be continuing our work with the Autism Education Trust and Darlington's Parent Carer Forum. We are offering a number of FREE workshops for parents this term as detailed below. The workshops will be led by Mrs Kerry Wheeler from the parent carer forum. The workshops are primarily aimed to support those parents whose child has a special educational need but we would welcome anybody who is interested in a particular area.
Wednesday 20th September 9am -10am
Welcome meeting (Join us for breakfast to see what we are all about. Bacon and sausage sandwiches available)
Wednesday 18th October 9am-10am
Understanding neurodiversity (ADHD, ASD, dyslexia, dyscalculia, FASD)
Wednesday 15th November 9am-10am
Visit from Darlington's mental health support team (Looking after your own mental health)
Wednesday 13th December 9am -10am
Understanding sensory needs/ Support during the holiday season
Please email Mrs Nelson with your name and the workshop you would like to attend
a.nelson@westparkacademy.org.uk
Please note walk-ins will be welcome on the day!