School Direct Testimonials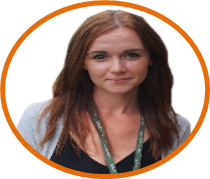 Stephanie Coates - Primary PGCE School Direct 2020/21
Steph had been a teaching assistant in a primary school for 7 years. Knowing she wanted to progress onto teaching, she chose the PGCE School Direct route to ensure she remained in school as much as possible. Steph has now secured a teaching job at her placement school.
Steph says:
Becoming a teacher
I was lucky that throughout my own education I experienced some wonderful teachers who inspired me to always strive to achieve my best and reach for the top. Consequently, I knew I would love to be a teacher so that I can inspire others to achieve too. I really enjoyed my time as a teaching assistant and feel the experience I gained throughout my career has been invaluable in supporting me to achieve my QTS.
University-based academic sessions
We had a bit of a different year in terms of lectures as learning turned to Teams. However, the tutors were great at getting to know you and how you learn best, even from behind the screen! Lectures were engaging and interactive, and always set you up to succeed in your placement and within your essays. There was no such thing as a silly question as they recognised that everyone's previous experience and knowledge was different and it was fantastic to see everyone support each other, bringing their own knowledge from their background.
Tutor support
For me, tutor support was vital this year as there were so many twists and turns in education. My personal tutor was always in touch to explain any changes in response to the pandemic and this ensured I felt confident in my role. It was fantastic that they were able to highlight training events that would be useful for our practice and this was often personalised, with their knowledge of what you had expressed interest in developing.
Best part of course
I thoroughly enjoyed being on placement with other Schools Direct students - we became good friends and more importantly a great support system for each other. We have supported each other through these strange times and will be there for each other in the future. No one else knows the roller coaster you go on so having people there going through the same thing is a blessing.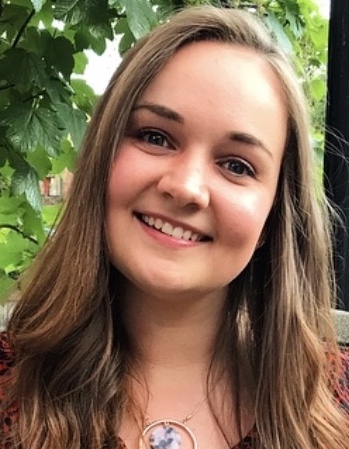 Abi Curtis - Primary PGCE School Direct 2020/21
I studied Printed Textiles at Leeds Arts University and gained experience working with children in clubs and sports. A hands-on approach to learning is important and this is what made the PGCE School Direct route appeal to me.
Choosing the course
I chose this course because of the practical approach to learning, there is no better way to learn to teach than being in the classroom observing other teachers and having a go yourself. The option of being in a school throughout the course and being seen as a member of staff by the school community was important and invaluable, this is definitely the best way to learn! The university input really helped me to consider approaches to my practice and different ways I could approach lessons. The modules and practical elements of the course will benefit your practice in different but positive ways.
School experience
Being in school from the very beginning meant that routines and relationships were established, the typical school day starts around 7.45 for me. I help to set up for the day, ensure resources are ready and making sure I was ready for any lessons I was teaching that day. I quickly became part of the school team and formed positive relationships with both children and staff, this enabled me to get an accurate expectation of what is needed within the day to day running of a classroom. I also contributed toward planning, delivery of lessons and assessment of the children throughout the year. Especially throughout lockdowns, I found the experience fantastic, I was able to have a go at online lessons and remain in school for keyworker provision being relied upon as a key member of staff.
Support
I was incredibly lucky to have some amazing mentors throughout the course. They provided me with appropriate support throughout, you have a University based mentor, a school-based liaison mentor and a school mentor (usually the class teacher). They are always happy to answer questions or support you with planning, ideas, etc. All tutors gave me amazing support and they backed me throughout the course, even when I seriously doubted myself, I cannot thank any of them enough!
Advice
Don't ever stop learning! Throughout this course, there is so many opportunities to enhance your own knowledge, whether this is a university offer or a school training offer, take everything you can. Not everything always goes to plan, you don't have to be perfect all the time, just make sure you reflect and learn from it. There is a lot to think about throughout this course, the workload is hard but keep going, it is achievable and just keep thinking about why you are doing this course, the rewards speak for themselves!
Aidan Grant - Primary PGCE School Direct 2020/21
Aidan studied History at university and gained experience of working with children through teaching English in China. He chose the Schools direct route for its hands on approach which helped him become more confident with teaching students with different needs. Aidan has secured a HLTA SEND job at his placement school.

Aidan says:
Becoming a teacher
My passion for teaching was sparked while working in China, Beijing. I taught children from the ages of 3 to 10. It was amazing and very rewarding to see the students' confidence grow throughout my time with them. This inspired me to pursue a career in education. I don't think there is a more gratifying career than teaching.
University-based academic sessions
Since I did my course during the pandemic, Sunderland University was closed. However, support and lectures were given through Teams. The sessions were very interesting and really helped me understand theories and pedagogy. I was then able to bring this into the classroom which I believe helped me become a better teacher.
Tutor support
My personal tutor has supported me throughout the course. If I have had any issues or queries, they were quickly answered. My tutor sent weekly updates via email and made sure that we were up to date with all information that concerned me. I was also supported through my mentor and course co-ordinator. They both encouraged me throughout the course and guided me through the whole process of teaching. I have learnt so much from being in the classroom every day. I believe it has been fundamental to my success and has helped me obtain a position at the school.
Best part of course
I have really enjoyed meeting others who have similar values and aspirations as me. There were four other Schools Direct students within the school, and we supported each other all the way. I have bonded with lots of the students throughout the school. Also, the school I was placed in was amazing. Everyone was very friendly and made me feel welcome from day one. I have thoroughly enjoyed the course, even though it has been challenging at times. It has made me a better person.