Term Dates
The School Day
The school day for Reception to Year 6 children begins at 8.45 am and finishes at 3.30 pm.
Our Nursery offers flexible options from September 2018.
The options are:
Five mornings - 8:45am - 11:45am
Five afternoons - 12:30pm - 3:30pm
Two and a half days - Monday and Tuesday - 9:00am - 3:30pm, Wednesday 8:45am - 11:45am
Two and a half days - Wednesday 12:30pm - 3:30pm, Thursday and Friday 9:00am - 3:00pm
Drop-off and collection
At the beginning and end of the school day, parents are welcomed into the playground. This helps to build up a close relationship between home and school – we want to have good links with all parents. If you are delayed or another person is collecting your child, please let us know. This avoids any confusion or upset.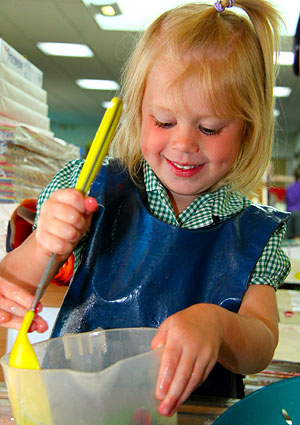 Getting to school
Walking is certainly the best way to get to or from school! It's healthier than travelling by car, it improves the safety of pedestrians and road-users, and it respects nearby residents and parking regulations.
There is a shared pedestrian/cycle lane that comes from the A68 to the school and allows children from Cockerton, Branksome and the Brinkburn Road area to cycle safely to school. There is one gate at the front of the school for pedestrians and cyclists. Cycle sheds and mini pods are provided to enable children/adults to securely lock up their bikes and scooters.

Pedestrians come to the school via two footpaths from the A68, one through the cutting by Lookers Volkswagen Garage and the other at the traffic lights by The White Heifer That Travelled public house. There is also pedestrian access to the school grounds from Wildair Close.
If you do need to travel by car, please park wisely. For health and safety reasons, parents are not permitted to enter the staff carpark to drop off or collect pupils.
SATs Dates 2020
Year 6 SATs dates for 2020 are week commencing Monday 11th May - Thursday 14th May 2020.
Term Dates
Please see below the term dates for the academic year 2019-2020 & 2020-2021.
Please note: There may be amendments made to these dates as a result of elections and staff training days. Parents however will be given plenty of warning as to when the school will close and re-open.
HOLIDAYS taken during term time are unauthorised and may lead to a holiday fine.